Oct 30 2008 10:10AM GMT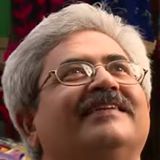 Profile: Jaideep Khanduja
A bug right from its insertion into the software till its removal crosses through different stages. These different stages of a bug formulate bug lifecycle. Each stage has an action and meaning connected to it. Various stages of a bug are:
Unconceived: A bug that has to come into a future software, not even knowing who is going to write it, and in which software.
Unborn: A bug not yet taken its shape, still lying in the mind of a developer.
Unconcealed: A bug residing in software but unrecognized by a tester.
Open: Any misbehavior in the software identified and recognized by tester is recorded with "Open" status.
False: Not actually a bug but marked as bug.
Disguised: A bug existing but identified with a different behavior.
Accepted: The bug accepted (as bug by project manager and its development team for a fix.
One time: A bug encountered by testers, but not encountered/simulated again. Such bugs are required to be fixed unless encountered again.
Not Accepted: Project Manager or development team may refuse to accept a bug in case it is not critical and seeking too much time to fix it, it is meeting customer requirements, tester has not understood the business requirement well and identified a wrong bug, or in case the same bug has already been reported.
Not to be fixed: The reasons would be same as mentioned in "Not Accepted".
Pending: A bug accepted by the developer but may not be fixed immediately. It could be due to non severity, other priority or any other reason.
On Hold: Some bugs need to be discussed with customer, or management. Or the reasons may be as mentioned above in "Pending".
Fixed: As soon as a bug is fixed by the developer, it is assigned as status as "Fixed". A programmer must always doubly ensure before marking a bug as fixed.
Closed: The bugs marked as fixed once verified by tester and are found fixed are marked with the status "Closed". Tester must doubly ensure before marking any bug as closed. Tester must also ensure that the bug fixed has not generated any other bugs.
Re-Open: A fixed bug found not fixed by the tester is to be marked as "Re-open", which goes back to the developer for fixing.