May 12 2014 10:29PM GMT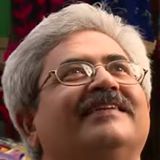 Profile: Jaideep Khanduja
In my previous post we talked about three basic elements of large sized software projects and how to manage & control the first two elements.
Accurate Project Costing and Scheduling
Correct understanding of Project Scope
Optimized coordination among various teams working on the project
The first two elements being correct understanding of Project Scope and Accurate Project Costing & Scheduling. We also learnt how these two elements discussed in the previous post are tightly inter-correlated overlapping each other to some extent but success of one does not ensure the overall success of both. An equal amount of attention and focus is required on both the components in an independent manner. Similarly even if you, as a project manager, are able to control well over the first two elements, the third – Optimized coordination among various teams working on the project – is usually a cumbersome task bundled with a large volume of hurdles which are mostly invisible and hidden in nature, emerging all of a sudden from nowhere.


Most of the delays happening in a project's timelines come out with this root cause that either one of the team did not complete their tasks in time, thereby creating recursive impact on the delays; or the coordination among teams who had to work on the project in a sequential manner did not plan in such a manner so as not to lose time during the handover-takeover phase.


Such hiccups are usually overcome if there is a regular review of tasks planned and tasks completed on a daily basis. Probably Agile is the answer to overcome this bundle of hurdles in an effective manner.