Dec 30 2017 11:26PM GMT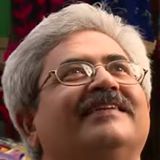 Profile: Jaideep Khanduja
Tags:
User manual documentation is an important activity. It is the most critical document. Because it becomes high in demand soon after the deployment is complete. That is the time when the deployment team members are not there at the customer location. Though a proper training takes place and all key users get training. But still, while performing the actual business processes on a new application in the organization needs some or the other kind of help from the user manual. The user manual, thus, has to be accurate, precise, and at the same time descriptive. There should be enough and relevant use cases or examples. Let use take an example. I had to book a taxi. The taxi driver calls me for the directions to my place. I tell him take a right turn from the main road signal light. Soon after the turn there is a bank.
The taxi driver reaches the bank and calls me to inform. I tell him to drive a little further. There is a park. Just before the park there are two gates. I tell him to wait for me there. There is a gap in what I intend to tell him and what I tell him actually. That creates a confusion. Thus when I reach where I think the cab should be, it is not there. The cab, in fact, is standing a kilometer ahead because of my confusing directions to the driver. Now, that should not be the case with User Manual Documentation. It has to be very clear for each step, field, and value. That is why it is not everybody's task. There are experts for the job. These experts know well what to create and how to present. Despite all good efforts, these documents also need revisions.
User Manual Documentation Should be Process Driven
Mostly revisions in user manual documentation are due to some changes in code or process. But at times, it is also due to some ambiguities in the document that need corrections.