Aug 5 2009 10:00AM GMT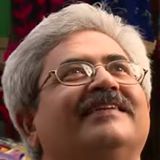 Profile: Jaideep Khanduja
UAT or user acceptance testing comes as the last exercise in software testing lifecycle. It is probably the first phase or beginning of customer preparing to takeover the charge of the product. Actually this is a sort of test drive by a perspective buyer who has studied well about a car, has made up his mind to buy it but wants to satisfy himself by actually sitting in the car and driving it. Even if you have made up your mind to buy a particular model and after sitting in the car or after having the test drive, something does not suit you, the decision can take 180 degrees turn.
The same usually does not happen in UAT because the unlike car the software has been built as per customer specifications. UAT usually includes interfacing (if any), look and feel, ease of usage, functional requirements, integration test etc.
Like a car test drive, here also use runs the complete software to assess if the software is meeting their requirements completely or not. It is the last place where the user gets to determine whether or not the software meets his or her requirements. But one thing is very clear – whatever defects occur during UAT, their fixing cost goes manifold as compared to the same defects occurring during the initial building of software.
Main difference between the earlier testing done at development place by testers is that here the business process and validations built in the software will be checked by a business process owner with real data.
Probably in this busy world, if the end user, by any chance is available during the development and testing phase to do appearance, functional, process and validations testing, it would save a big amount of time and money.