May 23 2011 11:31AM GMT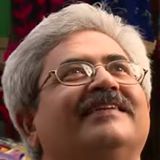 Profile: Jaideep Khanduja
Sole purpose of team formation is to manage a tough task collectively and finding out success paths collectively. A team shares success and failures together even if few among all members are responsible for it. Each member of team is supposed to benefit project progress in one way or the other. Otherwise presence of team members in a team is just a formality. Team members have to acquire following specialities so as to be a spearhead of success for their team. Such team members even if are moved from one team to another, remain success generating pillars for their team.
Understanding any complex situation is always complex in nature. it is said that any simple situation can be turned into a complex situation by the way it is understood and handled.
The team should have a capability to understand a situation that is prone to create a complex situation if not addressed to in a timely manner. A proactive approach is quite important for team members to understand the break even point for any problem or situation and manage it well before that point is reached so as to avoid crisis and disaster.
It is said that if a person (or team) has a capability of understanding a problem well in advance before it breaks out, half of the battle is already won. This is because by the time problem actually raises her head, the team is in a good situation of handling it. A team waking on the last alarming bell or first alarming bell always