Oct 13 2008 10:59AM GMT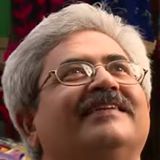 Profile: Jaideep Khanduja
Unclear Software Requirements could lead to a disaster. It may lead to a dead end or deadlock from where there is no way back, with zero possibility to move ahead. The situation may cause the company a huge cost in terms of understanding the requirements again, rebuilding the software, re-testing, re-configuring and re-implementation. The cost involved sometimes is small enough that the company is able to absorb it or adjust it, else sometimes it is so huge that it effects not only the current project(s), but has a recursive disastrous effect. Sometimes companies are never come out of this crisis and gradually have to bear huge losses.
Usually it is lose-lose situation for both the vendor and the customer in this scenario. The loss at both the ends could be in terms of money spent on customer visits (travel and stay cost, borne by vendor or customer, but it is spent and has gone waste), time consumed by vendor in development of the product based on these unclear or incomplete requirements, the reputation of vendor (which is somehow irreversible if the name goes bad, and has recursive effects), confidence of staff at both the ends (customer and vendor), management's trust (in each other).
The reasons for this situation could be many but the ultimate result is always the same – DISASTER.