Jul 30 2013 10:58PM GMT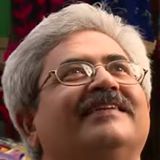 Profile: Jaideep Khanduja
For all projects in software conducted for Government of Uganda, the National Information Technology Authority of Uganda shortly indicated as NITA-U has prepared a comprehensive guidebook titled as National Project Management Methodology Guide which acts as a controlling and managing media. Any agency, for that sake, national or international, that is engaged by Uganda government for development of a new software product have to ensure adherence to the National Project Management Methodology designed and developed by the National Information Technology Authority of Uganda (NITA-U).
Basically the major components of this is to ensure coverage of all essential steps required to ensure structured planning, control and management of IT projects. By adhering to it, it is assured to comply with appropriate methods, procedures and policies so as to ensure that world class good practices become essential component, or rather a driving agent, for any kind of IT project throughout, for all stages during its lifecycle. A vast experience and collaborative knowledge has been put behind to manage the show. Previous IT projects, successes and failures; with in-depth analysis has helped in building a strong knowledge base from all kind of lessons learnt.
Well defined processes, procedures, templates and guidelines are critical components to ensure extensive direction to users to follow the same without fail.