Nov 27 2009 10:00AM GMT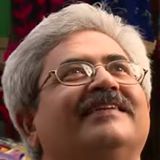 Profile: Jaideep Khanduja
It is said that if you are going to a new place and you have done your research about that place before starting your journey, you are definitely going to call off lot of troubles. It does not mean that when you actually start your journey and reach that place or till the time you stay there and come back, you will have no troubles. But definitely you already have perceived the risks and are mentally prepared for their countermeasures. Now how better you perceive the risks depends on how well you understand.
The same thing happens in any Software Project too. The more a project manager does his homework and goes into depth of the details prior the beginning of the project, the happier he will be during the project lifecycle journey. Now here a project manager needs to be a little more systematic. He needs to build strong pillars on which his strong walled project is to be built.
The two strong pillars in this regard will be:
QA or quality Assurance: QA is different to QC, we all know this. Quality assurance is more to do with the quality of the project and adherence to predefined set of norms and practices. Usually we term them as standards, procedures, standard procedure, norms, standard practices, or methodologies. It is at organization or project type level. it is broader in sense.
QC or Quality Control: QC is project specific. The main purpose of QC lies in assuring a 'good' product going to customer that makes him 'happy' to release the payment 'in time' and generate more orders from customer in future. QC is more concerned with all types of testing to be done on the product to meet customer's current and future requirements.
QA and QC both are very important part of project management.