Oct 22 2014 10:35PM GMT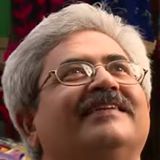 Profile: Jaideep Khanduja
Tags:
Since you are managing one or more projects, multiple teams working on multiple or a single project and multiple stakeholders, you might be feeling yourself most of the time sandwiched between various conflicts, critical situations and issues seeking quick attention and immediate resolutions. Decision making during such situations might become difficult at times and you might be feeling like the last person left on a crashing airplane with not a single parachute left on the plane. Now if that is the case just relax and try looking at following situations and see if you can avoid these situations so as to overcome any kind of serious risks.


Team Priorities vs Business Priorities: There has to be a concrete alignment between the business priorities, project priorities and individual team's priorities. If individual teams are not aligned well with the project priorities, the whole game plan is bound to go haywire. On the top of every level priority a single goal must be to come out of project successfully. Success of a project is determined in two parameters – timelines and within budgets. Timelines adherence must ensure no compromise with tasks or requirements; and quality of the outcome.
Team Members to have clarity of broader picture: Team members working on their individual tasks allocated to them regarding the ongoing project must be very clear about the overall project and customer requirements. Merely having a clear cut understanding of the micro tasks in their kitty might help in successful completion of the micro tasks but can leave a wide gap at the time of solving the puzzle called project (the macro scenario) with the individual puzzle pieces (micro done pieces).