Apr 30 2010 7:09AM GMT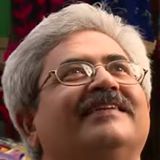 Profile: Jaideep Khanduja
1. At times development, requirement freezing gets done side by side and that too at customer location. In that case the product undergoes a lot of changes based on customer feedback on daily basis and finally product gets ready as per development team and customer.
After that it comes to QA for testing.
Is that right?
And how QA's role differs here as compared to the scenario where customer requirements are freezed, product is developed, QA is done and then it goes for beta release, and final implementation
2. What if requirements are not documented properly and development team is dependant on what is told to them by the person who went to customer site for business study. But this guy has no document signed by customer; in that case if he has understood the business processes wrongly, it gets coded wrongly.
On what basis QA conducts the testing in this case?