May 31 2014 11:54PM GMT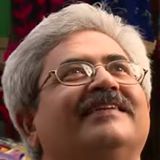 Profile: Jaideep Khanduja
Tags:
Broadly speaking there are two categories of project managers based on their functioning style. Each style has its own way of functioning and that way of functioning has its own pros and cons. Both functionality are much evidently existing in the real world and both kind are having their success and failure ratio in their respective projects irrespective of various other factors and not majorly on the basis of their functionality.
Firs kind of project managers are quite attentive (rather quite aggressively attentive) in catching others attention and vice versa. They keep their senses intact while thinking rather than the mere facts and figures. They might seems to be carrying a good amount of their sixth sense functioning well. They do not give very high value to logic and intelligence and rather seek lot more beyond merely logic and intelligence. Such kind of project managers do not get on to the same subject more than once.
The other kind of project managers look more deeply into facts and figures (or rather see only into this area). For them logic and intelligence is on top of the list. They don't get involved in stories so easily. For them reality of facts is more powerful rather than well cooked dreamy stories.