May 23 2014 10:24PM GMT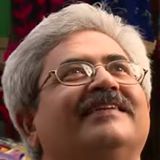 Profile: Jaideep Khanduja
Tags:
Lesson 1: History is made with numbers. If you pay attention to them, you will find the answer to everything you wish. They will teach you the secrets about things and people
For a project manager both numbers and people are crucial and important. Numbers means deliverables, milestones, timelines, deviations, timely closures; and people means teams, customer, management, other stakeholders. So if a project manager has to have a successful career, he needs to have successful projects and a successful project not only means timely closure and sign off but beyond that. A project where customer becomes so delighted that he openly becomes a brand ambassador of your commitments, deliverables and right attitude; in such a way that it start getting you more and more business; there is nothing like it.

Lesson 2: In the business world, an investment is considered "covered" if the borrower's cash flow is sufficient to return as much capital as the capital loaned. On the other hand, if income is sufficient to pay only the interest on the loan and if new loans are needed to pay off the principal, the investment is considered speculative.
So what is means is that in the world of project management a project is considered as successful if the customer's business requirements automation in the product are met so significantly that the business either starts getting higher business equivalent to the amount invested in the product development or the people become so efficient and productive equivalent to that amount. Definitely one thing is sure that the return of investment is never overnight but over a period that is well thought of by the investor.