May 11 2009 10:12AM GMT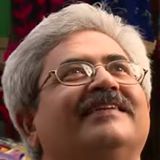 Profile: Jaideep Khanduja
Change management is a subset of project management. In any software project change is to be managed during the whole cycle of development and implementation. Requirements once specified by customer at the business requirements study phase does not mean that there will be no change in requirements later. Vendor who is not open to mange or cater to this change in requirements will not be able to deliver the product to customer upto his satisfaction. To mange these changes Change Management is essential and both have to play their respective roles in managing the project. Changes could be in terms of specifications, process being re-defined, or change in business rules. The two aspects for change management are – vendor and customer.
At Vendor level the Project Manager should accept changes only that are business critical and not cosmetic or wishful in nature. He should redefine the project/ development/ implementation plan in terms of time and revenues in consultation with his management taking customer management in confidence. He should incorporate changes only after getting it approved by customer top management.
The Project manager has all rights to challenge any change in requirements that is fanciful, not business critical and is impacting the software largely in terms of efforts and time.
At Customer level the Management and Project team have to understand the impact of any small change on the software thereby asking for a change only if it is a business critical change, analysing if the change can be avoided, and understanding the time and cost effect of the change.