Aug 10 2009 10:00AM GMT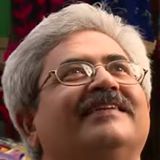 Profile: Jaideep Khanduja
There is no end to an application. It always asks for a new feature, alter in functionality, addition/ change of business rule etc. With any change in the existing application running in a live environment, the change needs to be tested for all aspects of quality before putting it live. The question comes what should be the scope of testing in this case. Should tester test only for the change part or the complete application?
A change in application small or big is always going to mark an impact on the whole application. Even if not on the whole application, to some extent at various places in the application. Sometimes it could be beyond the knowledge of developer.
Therefore, in my opinion, it is wise to test to whole application even if it going to take more time and efforts to minimize the risk of impact of 'change' in the application.