Feb 19 2010 8:00AM GMT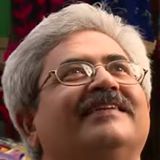 Profile: Jaideep Khanduja
A reputation risk associated with a product is prone to cause a 'bad' reputation to the product. But reputation management does not limit itself only to mitigate reputation risks. Its other purpose is to increase the 'good' reputation factors. One way is to decrease the reputation risks which itself will increase the 'good' reputation. It is because if product keeps running smoothly without giving any trouble to the user or customer, the product is bound to have a 'good' reputation. A good reputation will definitely boost the morale of the organization that sells the product. And will also increase its reputation in the market, with a chance to increase its sales.
Both good and bad reputation can't survive together for a product. It is the net resultant of the both, but not always. Sometimes a bad reputation factor overpowers many good reputation factors. A decrease in bad reputation or increase in the good reputation may or may not impact on organization's increasing profits to a large extent, but a bad reputation spread in the market will definitely cause damage to the product further growth in terms of sales.
Both the aspects are equally important to focus upon.