Oct 31 2015 1:45AM GMT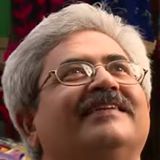 Profile: Jaideep Khanduja
Tags:
Twitter recently launched Brand Hub to provide Advertisers an array of deep insights into their brands. This is something unique, innovative, much practical and realistic scenario for advertisers. Brand Hub provides first of its kind insights to the advertisers to take control of the story around their brands. Millions of tweets are done from all across the globe which are related to one brand or the other. Each tweet if tracked and analysed in a rightful approach can bring in a lot of insights for the advertisers or the brand owners to learn the impact of it. It can also bring in a lot of information about what exactly customers, influencers and prospects are thinking about their product and how much of it is having a negative or positive impact on the brand.
Till date, brands are always striving this kind of realistic analytics so as to take right kind of decisions and actions in order to elevate their brand image. One thing to keep in mind is that no auto-generated analytics is hundred percent correct. It always requires an extra pinch of common sense and manual intervention to draw out more fruitful results.
Brand Hub is claimed to be the most intelligent analytics tools added recently in Twitter's kitty to offer to its customers. Brand Hub helps its customers understand their key audiences segments, trends related to their brand's conversation happening online, the overall share of conversation and a lot more. It comes in real-time and is a 360-degree analytics to provide deeper insights about brands and a great amount of learning so as to take appropriate actions and further find out the impact of those actions taken.
The major insight segments are as below:
TrueVoice
TrueVoice is Twitter's in-house production. It is an advanced metrics and is a powerful tool available within Brand Hub. This tool helps advertisers to track their share of conversation in a real-time environment. The share of conversation of a brand happening on Twitter can be correlated with their overall presence and the amount of engagement. A recent research claims that the brands having a higher number of mentions have higher possibility of a direct increase in their sales. Twitter does it in two ways. To provide an insight of real impact it analyses not only the brand presence on twitter but also of its competitors thus providing you what portion of total impressions does your brand carries.
Audience
With the help of this tool, an advertiser is able to get high-level insights about the engagements and volume of your brand on Twitter. It displays numbers – the number of people actively talking about your brand and geographic and other details of people. It bifurcates key influencers tweets from the rest.
Conversation
Conversation tool helps advertisers in knowing how their brand is being discussed on Twitter. This further brings insights about brand loyalty, brand recognition, purchase intent, categories of prospective buyers etc.
After a successful beta drive and a positive feedback from major brands, Brand Hub is now available to select large and medium sized brand advertisers in most of the English-speaking countries. You can get further information on official Brand Hub page or the Analytics page on Twitter.