Feb 25 2012 7:38PM GMT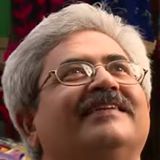 Profile: Jaideep Khanduja
A project team decided to run the complete project lifecycle – initiation, development and deployment – without any involvement of a quality person. Does it mean the project team is totally ignorant about the quality factor in a project? Or does it mean that they are overconfident about managing the quality part on their own without engaging any quality specialist in the project.
Or it could mean that they have already been doing it in the same manner and have been quite successful in their past.
There could be a third angle to it. The project team itself comprising of dual specialists in each role. Meaning thereby, that the development team is specialist in two aspects – development and quality. And the same implies to each and every member of the team – doing whatever role – is a quality expert besides being expert in his/ her running role.