Feb 26 2012 7:44AM GMT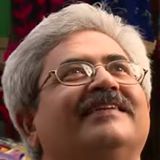 Profile: Jaideep Khanduja
Post implementation stage comes after a project implementation has been executed well and completed. Formally there is a project sign off after which the product is handed over to the key users at customer end. Customer management also ensures that a good amount of confidence has been built in the product users at their end in terms of product awareness and usability. Ultimately if an investment has been done by the management on a product, it is for the sake of making their life better, giving them quick and useful results; thereby resulting into the optimization of business process.
But under the carpet, there is always a lot that remains to be addressed after the project completion. And that is why there has to be a very clear process defined process to manage the support function on the product from a remote location so that no disruption is faced at customer end while using the product or getting desired results out of it.
Rather than customer, it is the product owner, who knows well what all kind of issues arise usually at customer end, once the implementation team returns back and the product becomes the ballgame of end users.