Feb 25 2012 7:57PM GMT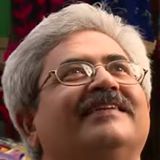 Profile: Jaideep Khanduja
Development team is not sure about exact business requirements and how the final product would look like but due to high pressure of timelines and targets, they decide to carry on and produce on the basis of whatever they have understood.
Will this save time or would result into serious risk of non-completion of project. Product built in such a manner would result into a half cooked dish which nobody would be able to understand and digest. The development team would not be able to convince about what has been built if they themselves are lacking clarity of what was required and what has been built.
Had it been not better and wise to jot down the requirements even if they were not understood well and then get them vetted by the process owners so as to avoid such dark and directionless situations at a later stage.