Feb 26 2012 7:28AM GMT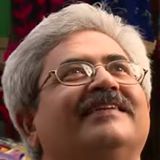 Profile: Jaideep Khanduja
Customer end involvement in a project is as the project requirements and deliverables. Very few project teams in the world exist that are highly professional in understanding customer requirements in first go, define their project specs with crisp mapping with the customer requirements, and then building & delivering the product to customer right in time.
If all this can happen with least involvement of customer, the whole credit goes to the project team. Some credit goes to customer also in this case that a high level of trust was maintained throughout and probably the business requirements were defined so well that there remained to ambiguity or confusion over it.
Usually customer has to get into the project to a large extent, throughout, so as to ensure that it moves on with right pace and direction.