Feb 25 2012 7:27PM GMT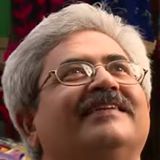 Profile: Jaideep Khanduja
Project manager is too technical and less business savvy. In today's world is it possible for a project manager to be highly tech savvy but lack in business knowledge of the domain or vertical in which he is assigned to run the project successfully.
It is possible, if it is too technical a project in which very less business domain knowledge is required. Something like setting up of a data center for a rubber producing company. Here the technical knowledge of the project manager in such projects will be highly important. It does not matter whether the project manager knows anything about rubber industry or not.
But same thing does not imply in all cases. If it is required to set up a data center for a media company or a call center, it is very important to understand the business needs as this would be a unique case for the project manager.