Feb 26 2012 7:39AM GMT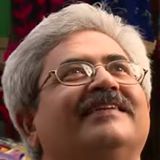 Profile: Jaideep Khanduja
Project sign off is a stage where customer has to be very cautious, and awake. Product team will always try to convince about the completion of tasks by way of some or the other evidence. That evidence has to be vetted by customer before agreeing to what the product implementation team claims about the product.
In fact a good company while launching their product in phases will always keep their customer attuned regarding achievement of targets and milestones at each stage, putting it on live, and taking sign off from customer for each step.
This way getting a final sign off at a later stage would not take more time, efforts and energy, at both ends.