Feb 25 2012 7:49PM GMT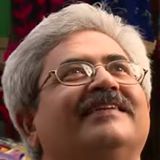 Profile: Jaideep Khanduja
PMO is a controlling hub or facilitation hub – is always a point of debate among project management specialists. Is PMO a group of highly powered people in the organization aimed to take control of all kind of situations in a project? Or is it a group of highly resource rich persons in order to provide all kind of support and assistance to any member of the project.
PMO's role is to take a project out of crisis? Or proactively ensure not to let project getting into any kind of crisis. Both kinds exist, and work. One situation is opening of umbrella when it starts raining; and the second one is working under an umbrella under any kind of weather conditions.
Does it take more out of life of umbrella if it is overly used or does it make an umbrella jammed if not opened and used for long.
And then there are those kind of third category of people who know before getting out of house that it is going to rain – but don't bother to pick up the umbrella. They might be some special kind of people able to manage any kind of situation even under high level of resource crunch.