Feb 26 2012 7:48AM GMT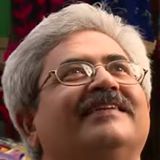 Profile: Jaideep Khanduja
Project portfolio management strategy seems to be a heavyweight but actually it is more about managing a project in a scientific manner so that the success can be ascertained well in advance based on the way it behaves during its progress chart growth.
There has to be a Steering Committee, a PMO, and a group of project managers who altogether decide and define the process of management of multiple numbers of projects running the business involving a large number of teams. It is very critical to understand the critical factors that contribute towards the project success. Level of understanding is a good factor to assess the maturity level of the organization managing good amount of projects. It is good to see whether project management is a struggle in the organization or it is so well defined, smooth and easily manageable.
After all everything in the business is cost based. When it is all ok, not much pinpointing is there, but it start happening otherwise thus making the situations much complex and unfriendly.