Feb 26 2012 7:34AM GMT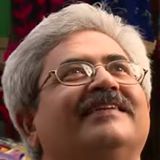 Profile: Jaideep Khanduja
If any project team assumes or has a functioning style of working in an isolated state, or away from customer (not physically but in terms of involvement and awareness); then probably, the project success would remain a big question mark. Simple reason is that you have your customer requirements drafted well and confirmed by customer, as well. And you get back into your work den to start development in a full blow.
The whole requirements understood are now transferred to development team for taking it further and translating the requirements into product specifications. What if some workflow and templates are built, even if in a document or a presentation, and shared with the customer, will get everyone involved in sync so as to avoid any confusion at a later stage.
It is always better to hang on at this stage, fully take customer' attention towards what you plan to build, in a detailed manner, and then move ahead.