Dec 25 2011 7:15PM GMT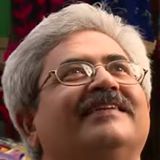 Profile: Jaideep Khanduja
I had some spare time that I planned to invest in watching some useful program on TV. Starting with
channel one, moving on to next channel and trying to figure out how useful the coming program would
be; I reached to the higher limit of double figure digit of channels but ending up to nothing of my taste
so far. By this time I had spent almost 20 minutes while switching over from one channel to another and staying there for a while in trying out to figure out if something good or bad was there.
That is what happens in a project. Project starts, initiation activities are performed, teams are formed,
plans are made, methodology is adopted, project moves, milestones are monitored and delays are
justified. Actually does it move as it should move or things keep slowing down whilst during assumptions of them moving at right pace? Sometimes project owners are not able to catch hold of the things in right time. And by the time they become aware of the situation, probably it already has resulted into cracking of the egg. In this case the egg has not cracked in a natural manner but by mistake, done by someone in the team.
Point is not to zero down on the mistake doer, but to catch hold of the mistake and get it rectified at the earliest. It is never possible to rectify a mistake until it has been identified as a mistake and someone takes charge of it.
After half an hour I realized if I had browsed newspaper page that gives channel wise programs
beforehand, I would have headed to the right channel in right time without wastage of much energy and time.