Dec 29 2011 6:31PM GMT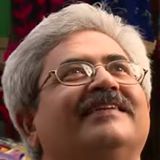 Profile: Jaideep Khanduja
It is very tough to swallow the same pill that you manufacture for other when the need is to cater to yourself with it. A product can be counted as product when it generates, not customers, but admirers. It is in real sense a best product, when customer praises about it in front of hundreds of people across the board and highlights about its hidden benefits that would have been passed as a bonus.
A number of customers buy a product bundled with lot of promises when it is sold. But in actual it starts giving pain to the end users and hampers business rather than acting as a supporting or boosting function. A product, if rightly developed, to cater to a business, need to act as a partner of customer in a sense that it helps in lowering pains and increasing gains.
When you develop a product for your customer, keep this thing in mind that whether the customer is going to realize pains after some time or will face bundles of sweet surprises hidden in the product. If the product crosses the level of stipulated of perceived ease of functioning and start giving better results during its usage, it definitely is bound to get full praises from the customer.