Jan 31 2019 6:34PM GMT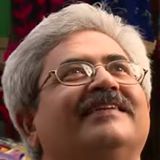 Profile: Jaideep Khanduja
Tags:
This post is third in series in continuation to previous two posts on Barry Phillips of Maxta Inc. talking about the five essential components of hyperconvergence software. You can read the first post by clicking here and the second post by clicking here. Any hyperconvergence software that doesn't fulfill the following criteria is not a true hyperconvergence software. Who can tell it better than Maxta Inc? The five important criteria are:
1. Does existing server hardware support new software?
Whenever there is new software to be put in production, do you need to buy new hardware? Every time? As Barry Phillips, CMO, Maxta Inc. says, "Can the software be installed on your existing server hardware? This is the first sniff test of whether it is a true software model or a fake software model. Of course, you need to make sure the hardware has the right specifications to run the software, but you shouldn't need to buy new server hardware. And don't get fooled by the old trick of being able to run "trial" software on your own hardware, but you have to buy new hardware to put the software in production. True infrastructure software vendors like Microsoft, Citrix and VMware do not make you buy new hardware to run their software."
2. Is hyperconvergence implementation dependent on a certain set of server SKUs?
Barry questions, "Does your server hardware have to be from an approved list of server SKUs? And then elaborates it saying, "If you do want to refresh your hardware when you implement hyperconvergence, does the hyperconvergence software vendor limit you to a certain set of server SKUs? If so, that isn't really software; it's just an appliance vendor separating out the appliance software from the confined set of appliance hardware."
True Hyperconvergence
The basic question is there are a lot of vendors in the market giving a different kind of hyperconvergene solutions. Do they really provide a true hyperconvergence environment? Do they fulfill above to criteria? Let us have a look at the other three criteria in the next post.