Jun 24 2018 10:39PM GMT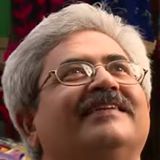 Profile: Jaideep Khanduja
Tags:
AI is transforming business intelligence in a big way. The era of pilots and POCs is over. It is the action time now. The things are happening in production now. As we all know Artificial Intelligence i.e. AI is a combination of a number of technologies like Machine Learning (ML), Natural Language Processing (NLP), and Natural Language Generation (NLG). In fact, this integration of AI with BI is creating wonders. What it does is it makes analytics more crisp and user-friendly. This will lead to BI becoming accessible to masses (or the non-experts) thus speeding up the process of its adoption. As a matter of fact, organizations are becoming data-driven that can help greatly in decision-making. The real catch is to make BI so friendly for business users who are not data analytics or BI professionals that they get the real benefit out of it.
There is something called Smart Visualization. It is visualizing the data smartly. It works with the help of Visual Query Technology. This technology helps in the visual analysis by means of graphically answering BI queries in charts, graphs, and other visual forms. That, in turn, makes analytics faster to perform and easier to operate. This, definitely, removes the hurdles to adoption by removing the requirement of writing queries in code. That was one of the reasons that BI despite being a powerful tool was out of reach of users having no SQL or other programming skills. The same kind of skill of introducing machine learning into smart visualization is emerging as a smart move to apply AI to BI thus removing the wide knowledge gap between experts and non-experts. This is how AI is Transforming Business Intelligence In A Big Way.
AI is Transforming Business Intelligence through Smart Visualization
Smart Visualization, in fact, is enabling users to create powerful dashboards with impressive infographics. The users in case need not necessarily be having deep data analytical skills. That is a wonderful way of AI transforming Business Intelligence and making it accessible easily and effectively.