Jan 24 2017 12:37PM GMT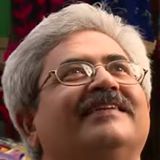 Profile: Jaideep Khanduja
Tags:
Transformation is a tough task. In fact, it never happens overnight. It takes a lot of learning, understanding, willingness, desire, determination, and discipline to transform in life. Creating a Transformational Project Manager is a tougher job, as a matter of fact. Rather, it does not happen on its own. You need a spark to transform. And that spark might come from anything. It could be a person, instance, or an inner voice. Or, a combination of all the three. You can't create a transformational project manager further in your team or peers if you are not the one yourself. That is like bringing a change by 360 degrees. Usually, you will not find project managers even having an urge to become a transformational project manager. There might be sharp, smart, and accurate project managers, though. But even they don't fall in this category. It is a different class altogether.
Well, If you feel to be in the category of transformational project managers, let us play a quiz as below. If you answer yes, add 1 point to your score. Similarly, if you answer no to a question, then subtract two points from your score. Your overall score might be negative. Don't worry about that. Be realistic and accept the reality on the face of it. Only thing is that in that case, you will have to work really hard to get into this category. So, here we go:
Transformational Project Manager Check List
Are you a change seeker?
Do you keep a close watch on your policies and procedures?
Do you raise a voice for making a change in your policies and procedures?
Do you maintain revisions to these policies and procedures?
Are you a changemaker?
Did you observe any major change in your working style in last quarter?
Did this change ease your and your teammate's comfort level?
Are you able to bring change in your teammates working style?
Be honest in your replies. Because only then you will be able to assess if you are a real transformational project manager.