Dec 16 2012 9:38PM GMT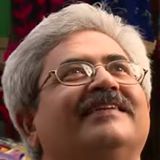 Profile: Jaideep Khanduja
Well, you, as a project manager, have identified the exact needs of your project management tool. In the next step you have also been able to identify the best option in the market. You also identified the champion who is going to drive project management with this tool, someone who is expert on using this tool to draw out best possible benefits out of it.
Tools are available in many forms such as – client server model, web based, cloud based etc. but it is evident that project management tool champion (usually someone from Project Management Office – PMO) is not the only person who is going to use this tool alone. There would be other team members who would need to update and record various tasks related to their function. It will be used by all guys related to Analysis, Design, Development, Quality, Deployment, Training and Support functions.
That is why training to all these guys who are required to update project tasks, closures, delays, etc. need a extensive hands on training on the tool so as to use it appropriately that caters to the needs of all stakeholders of that project. Not only that, there would be another groups of people, who would not be required to update tasks and status; but would be getting alerts, updates and various status reports for the purpose of monitoring and controlling purposes. This team also would require a training on usage of automated alerts/ reports coming into their mailbox, or on mobile; and where to hit for what purpose when logging into the tool for monitoring and controlling of project.