Jan 6 2013 9:31PM GMT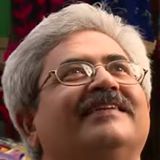 Profile: Jaideep Khanduja
Three days back one of the world's top company engaged in project management training – ESI International – has officially released in a press conference – Top Ten Trends in Project Management for 2013. ESI belongs to its parent company Informa Plc, and is engaged in providing highly focused training in project management all across the globe. They engage their customers during training them on project management through innovative training techniques that help them in optimizing and improving their ways of project, contract, customer requirement, and vendor management in a better and objective manner.
Over a period, ESI has been providing more than 100 specialized courses in almost 15 languages in more than 100 cities all across globe and has its headquarter in Arlington, Va., USA. As per their press release, by now they have trained over 1.35 million professionals in project management all across the globe. According to the trends there is a tremendous lack of leadership expertise in all fields of project management. The same was quoted by EVP, ESI International, J. LeRoy Ward stating ""Leadership skills are lacking within the project community, and until project managers learn how to properly lead teams and their projects, project execution will continue to be a problem."
My interpretation of those 10 top trends is as below (the original trends declared by ESI International can be read by clicking here):
1. Organizations will keep fooling themselves by seeking strong project leaders but their major priority will
still lie on investing in hard skills. Poor organizations will ignoring soft skills in leaders?
2. Organizations adopting Agile Methodologies for project management without understanding its core values,
process and purpose will be prone to fail in their implementations.
3. Organizations that still think that project management is the ball game of only project manager will go
outdated faster unless they change their thinking.
4. Big sized projects pose different and big sized hurdles which become tougher to mitigate. But still Big
Projects do success in real life.
5. Major responsibility of PMO should only be promoting (by walking the talk even, if required) innovative techniques in conquering risks during project management. This will be the only way PMO will be able to prove its worth.
6. Level of PM certification will have to be increased by the U.S. government in order to do away with increasing condemnation all across.
7. Project managers will have to spread their wings and will have to upgrade themselves in management of vendors.
8. Project failures should result in termination of PMO as the sole accountable group with no other set of responsibilities.
9. With increasing count of projects and high pressure in project cost optimization (reduction), higher amount of focus will go on enhancement in role of portfolio management.
10. Organizations having a mindset of adopting Agile for the purpose of increasing project launch in production if succeed will have an amazing learning with them that will minimize their further chances of failures in future projects.