Nov 7 2011 5:03PM GMT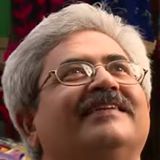 Profile: Jaideep Khanduja
Let us consider a project as a journey. For any journey you need to decide about lot of things in advance and during the journey. Time to time these decisions need to be looked into even if the journey has started to ensure that even if those have been taken, are they leading you to right direction and desired destination. And one more advantage of reviewing them on a regular basis is to take an appropriate measure in case some wrong decision is noticed or even if right decision has drawn out undesired results. An immediate course of corrective actions is something that can reassure your project leading to right direction and desired results.
1. Wrong foot in wrong place
2. Wrong foot in right place
3. Wrong direction
4. Wrong destination
5. Wrong driver
6. Wrong partners
7. Wrong milestones
8. Wrong speed
9. Wrong road
10. Wrong vehicle
11. Wrong mix of co-travellers
12. Frequent halts
13. Frequent change of co-travellers
14. Frequent change in directions
15. Frequent change of driver
16. Frequent change in speed
17. Frequent change of vehicle
18. Lower or Higher Pressure in Tyres
19. No Music System in the Vehicle
20. Malfunctioning Brakes, Accelerator and Clutch
For each of the point, when you read, and look at your projects, you will perceive various meanings related to it, depending on your experience in the field so far. But definitely each point makes sense.