Jun 16 2018 10:48AM GMT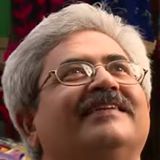 Profile: Jaideep Khanduja
Tags:
There were more than 600 exhibitors in April at this year's RSA Conference in San Francisco. The attendance was almost touching 50,000. There are some very prominent key cybersecurity concerns that will keep IT managers on toes for next couple of years, at least. Those in the Asia Pacific and Japan can register for the upcoming RSA Conference 2018 Asia Pacific & Japan. The location is Marina Bay Sands, Singapore and the dates are 25 Jul 2018 – 27 Jul 2018. More than 65 speakers will be enlightening the attendees on different aspects of cyber security including the top security concerns for 2018-2019. The zero-trust philosophy is strengthening its roots in this field. It is about discarding your orthodox concepts like earlier security model. The legacy model says trust anybody inside the premise and untrust everybody that is outside your perimeter. The whole architecture is faulty and risk-prone.
Hence, the new concept is to trust no one. That is probably the right approach to tackle Top Security Concerns For 2018-2019. In fact, zero-trust is based on a new framework that we call as reference framework or reference architecture. It is, as a matter of fact, independent of technology in place. There is no logic in granting access to resources like servers, applications, networks, and devices to everyone inside the perimeter. Rather the enterprises need to change their perception about security policies. On the other hand, zero trust concept includes all vendors including MFA, IDaaS, Network Security, SSD-WAN, and CDN service providers. In fact, Encryption is also becoming a challenge for security experts. You can keep the whole path secure that is carrying the encrypted data. What about the security at the point of decryption? That itself is highly vulnerable to attack from inside as well as outside.
Top Security Concerns For 2018 Calls To Trust No One
The point of encryption to decryption and decryption to encryption is open for attackers possessing compromised credentials. The same is also open for attackers with malicious intentions sitting inside. To counter this risk there is a new concept 'encryption-in-use' and virtual HSMs (VHSMs). VHM is a software suite that stores secret data outside the virtualized application environment. The key vendors for this new technology include Baffle, Enveil, Fortanix, Unbound, Inpher, and PreVeil.
We shall continue about Top Security Concerns For 2018-2019 in my next post.