Mar 18 2016 4:21PM GMT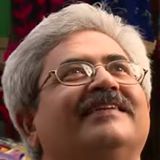 Profile: Jaideep Khanduja
Tags:
It is very important to identify top performers in the business.
Business and Top performers in business grow hand in hand.
Top performers are the need of every business. They are the essential pillars for the growth of the organization. It is very important to identify them. The faster they grow, the better it is for the business. It is critical to retain top performers for a longer tenure in the organization. A regular employee turnout is a different story and does not impact on business to a larger extent. But it is the exit of a top performer that could put severe dent marks on the organization. It is always better to grow performance index within the organization among the existing employees rather than hunting them outside. A business or organization that is not able to identify the people that have that zeal or fire within to excel and become top performers is like having jewels like assets but treating them like dust.
It all depends on the size of the organization. In a large sized organization, it is important to find a number of talented top performers or those who can be grown to this cadre easily. The quicker you find them, the easier it will be for the business to groom and sustain them. Give them key positions in the organization and let them have space for taking key decisions. A large organization is in trouble only if one or two top performers leave the organization at any moment of time. But in a smaller organization is it the reverse. It is difficult to find them within the organization and it is equally difficult to sustain them. They will always be highly ambitious and having a dream of serving a large organization. Even the exit of a single top performer in a smaller organization can impact to a larger extent.
An excellent habit in top performers is that they can't tolerate dumb teams. They would expect all team members to perform in alignment to their pace so as to get quicker results.