Aug 5 2012 2:34PM GMT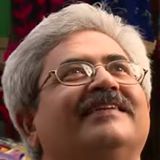 Profile: Jaideep Khanduja
There is a lot of information that floats and flows between top management and customer management. Even though some of this information might not be directly linked to the project but might impact seriously on the growth and progress of the project thereby marring the tempo and momentum despite all good efforts being put by various project teams engaged in the project. These scenarios generally arise all of a sudden, out of blue, unexpectedly; but there is no point in hiding or overshadowing them.
One classical example of this that has happened in real life is decision of deploying an ERP in the organization, change in top management key members in a short duration, decision of deploying the same ERP put on hold for a couple of months and ultimately reversed. And during all this period when management at both ends were aware about this situation and rising clouds over the fate of ERP, Project teams were not at all informed about the same and hence finally all these efforts went into a dustbin.
Some fool in the top management who knew all these changes happening in the management of customer side, still was hopeful that this project will not get shaken at all inspite of getting such indications from customer end. The project teams especially the development team sensed decline in relevant information flow from customer's key users who were aware of the final fate of project by that time.
Had top management took a wise decision of putting the same project on hold till things getting clearer from customer end, and deploying teams elsewhere on other project; it would have been better in terms of financial results and performance.