Nov 25 2017 10:48PM GMT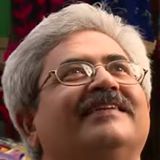 Profile: Jaideep Khanduja
Tags:
If we look at a project lifecycle it mainly involves achieving a set of milestones through some teams while updating the progress to key stakeholders. There are always top agendas of a project in place. All these activities are of prime importance. Without setting some goals, agendas, and milestones, there is no sanctity of a project. Without setting up relevant teams to perform various tasks to achieve those goals you can't attain progress on a project. And without having a regular mechanism of monitoring and reviewing the progress of a project you can't think of keeping it on track. Though the criteria to perform these three agendas might differ from organization to organization and project to project but overall criteria remain the same. Some organizations adopt automation to achieve these goals while others prefer manual. And rest of those believe in a heterogeneous mechanism.
Whatever is the mode following whatever criterion, the success of a project is most important. Top agendas of a project will include Setting goals, establish measuring criteria, learn while doing (and even after that), Create strong feedback mechanism, monitor team & product behavior, and have a successful closure. The setting of goals is the beginning of a journey. Without setting a destination, there is no purpose of a journey. Now, once we have goals in place, there has to be measuring mechanism in place. When we aim for progress, growth, and closure, it needs a process to measure it. How do you ascertain you are moving in the right direction? How do you know you have right teams in place? And how do you know what are the contingencies seeking immediate attention? Every step in a project is a learning. It is important to capture that.
Top agendas of a project
If you lack a feedback mechanism, you will not get ample scope to improve. While a good feedback motivates and accelerates your progress, a negative feedback is equally important. Rather it is the negative feedback that helps you to set your improvement goals. Hence, invite feedback from anyone and everyone on a project. In fact, keep it one of the top agendas of a project if you want it to close successfully.