Dec 25 2015 4:01PM GMT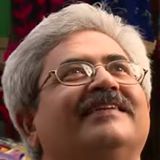 Profile: Jaideep Khanduja
Tags:
There are multiple dimensions of a project. Project management, project dimensions, project quality, project team, project schedule, project plan, project scope are important components of a project
. Every project has a start date and end date. Every project has a project charter and project plan. Every project has a project monitoring team. Every project has a project health report that is released at a predetermined frequency during the project. Every project has a number of stakeholders. Every project has a composition of few success stories and few failures. The overall success of a project depends on the net resultant of the number of success stories and failures.
Let us discuss top 7 dimensions of a project that play a major role in the success of a project.
Scope: Once the business case is approved and scope is defined it must not be altered in its original shape. Any change must be tackled through Change Management.
Team: Team composition, team's morale, and team's functioning incur substantial debt or credit in project's account.
Management: Management's role and involvement is critical in any project's success.
Customer: Gone are the times when the customer was required only at the beginning and the end of a project. Beginning of a project required the customer to freeze business requirements. End of a project required the customer to be engaged for project handover and closure. Now that is not the case. The customer is to be engaged and involved during every step of the project.
Quality: Traceability of requirements and review & audit are the two important keys to take care of the quality of a project.
Finance: Include every bit of expense in your budget. Small skips might create havoc at a later stage.
Schedule: A schedule is nothing but demand versus supply. Ensure to scrutinize each demand before approval and then its supply counterpart being adhered to in time, quality and quantity.