Sep 7 2009 11:00AM GMT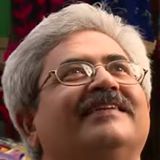 Profile: Jaideep Khanduja
Project Failure: First failure will downgrade the level of next project to be given to the project manager. Not only this, but it will also trigger hidden cameras in the organization that start monitoring each and every step of project manager. These hidden cameras could be top management or some selected down the line people working with project manager.
Customer Feedback: Organizations are taking customer feedback very seriously. A remark by a customer regarding a project manager – "I want this project manager to manager all my future projects ordered to you. Infact if you don't depute this person as project manager, you don't accept our orders" triggered such a magic that it immediately presented the project manager with an out-of-turn hefty increment. On the other hand a customer CEO sent a confidential email message to the CEO of projects organization stating – "We don't want the current project manager to be seen in out campus with immediate effect" put a very big question mark on project manager's capabilities.
Project Team Feedback: Sometimes even if Project fails project manager is able to survive if project team and customer give a positive feedback. Then the reasons are different which are beyond the control of project manager. But if project fails and feedback is also not very positive, all axes will fall on project manager's neck.
Lack of Technical Depth: A shallow or artificial demonstration of technical depth will not help for long. Although project manager has not to do technical activities on his own but his depth of knowledge will definitely help in driving the project in right direction and meeting targets.
Lack of business knowledge: Sometimes smart team members manage many a weaknesses of their project manager if he has demonstrated his strength in certain areas. But the lack of business knowledge is something that will certainly affect the product built, customer confidence in product and project manager's knowledge. And if project manager is not clear about the business concepts of the customer, his presence in project, product and customer meetings will not be as effective as it is supposed to be.