Jan 12 2009 10:04AM GMT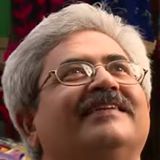 Profile: Jaideep Khanduja
In software development project what matters most is the timely accurate delivery that gives the benefit of defect free product, customer satisfaction, profits, market edge, growth, motivation across the organization etc. All this is not easy to achieve having so many enemies in and outside the organizations that mars the development progress or a sub-standard product. These negative factors or enemies lead to a low in quality product that faces a tough time at customer end resulting in rejection. To name top 5 quality killers in a software product, I would list them as below:
5. Requirements: customer requirements or product requirements is the foundation of software. Any sort of compromise in this would lead definitely to a disastrous product.
4. Management: Intensity of management's involvement in the product development throughout spells out the success or failure of a product.
3. Documentation: Development plays an important role during a product lifecycle and so does the documentation.
2. Customer Involvement: The involvement of key users at all levels of development and implementation is quite crucial.
1. Testing: 'When' to involve the 'testing' team defines the earlier successful completion of a project.