Dec 24 2015 9:03PM GMT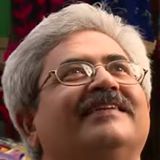 Profile: Jaideep Khanduja
Tags:
Top 10 Posts
There are 144 posts for the year 2015. Top 10 posts are based on the readership. Every post has a different count of readers. The count varies from post to post. Some posts do much better than other posts. My top 10 posts for the year 2015 are mentioned below. The blog entails posts on project management, quality assurance, business management, and mobility. Mobility, cloud computing
and green IT are the upcoming trends for 2016.
The trends are changing fast. Technology is changing quite fast. Running hand in hand with the changing technology is important. Businesses need to cope with the rapid changes happening. Barriers are reducing. The internet has removed the physical barriers. People are connected to each other through social media. Even the professional networks online are spreading quite fast. Technology has transformed life in a big way. Business and technology amalgamation is much better now. In fact, business process automation has become a prime key for businesses. Any business process without involvement of technology finds difficulty in its survival.
The posts below are on varied topics. Some would be related to changing technologies. Some are related to project management and its various aspects. Some other posts are related to quality assurance. Let us look at these posts.
My Top 10 posts for 2015: