Feb 9 2011 10:43AM GMT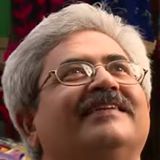 Profile: Jaideep Khanduja
If there is a choice between mitigation of expense of running Quality department in your software development centre versus risk of service interruptions; later is always carrying a higher amount of risk as compared to former. Spending few extra bucks on quality to ensure an extra amount of product stability is always beneficial over the later stage service interruptions caused by higher volume of bugs getting encountered thereby causing more frustration at customer end.
Let the pain be shared internally before the launch of your software than getting the drums beaten outside by your customer after its launch and deployment.
Well planned initiatives related to achieving higher quality of product during development in an organized manner is always better. This can be achieved well with the help of continuous micro level monitoring and inspection of product during its development to ensure desired integration and quality of product. This will automatically reduce the risk of service and product interruptions at later stage after and during product deployment.
One of the best ways to reduce product downtime is to launch a bug free product. More bug encountered at later stage after product completion and its deployment at customer site will demand large volume of bug fixing, testing, re-testing and down time. This will automatically reduce downtime costs thereby giving a boost to developer and tester productivity.
Proper synchronization among your team resources into a test that enables you to delivers best quality product is always wise to do right from the beginning of project. This will help organization in getting development, testing, and other teams to work together towards a highly reliable product.