Sep 18 2019 4:56PM GMT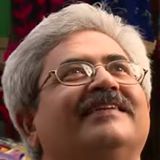 Profile: Jaideep Khanduja
Tags:
When two masters from their respective fields join hands that means something unique is going to happen in the industry. That is what has happened when Vijay Karunakaran from InGage and Abhigyan Arun from TNQ Technologies joined hands to create a new joint venture named as TNQ InGage. While Vijay Karunakaran has ample experience in boards tips and augmented and virtual reality, Abhigyan Arun has vast experience in content creation on the global front. Everybody in technology knows the opportunities lying in AR and VR business almost in every industry segment. That is why TNQ Technologies decided to invest USD 2 million in TNQ InGage. InGage, on the other hand, has extensive expertise in immersive technologies and IP. The core focus of TNQ InGage lies on developing Immersive Technology Solutions with the help of augmented reality, virtual reality, and mixed reality that is AR, VR, and MR.
Integration with IoT and analytics will bring a new color to these solutions for industries like construction, manufacturing, and healthcare. The key services include immersive training simulators using virtual reality & haptics, Field service tools augmented reality & IoT, and digital experience centers for industry 4.0.
TNQ InGage
Abhigyan Arun, CEO, TNQ Technologies says, "TNQ Technologies is a 21-year-old, 2,500 people-strong company focussed on publishing technologies and services. We see the future of content consumption leveraging immersive AR and VR environments, and have made this investment in TNQ InGage as part of our long-term strategy. The extensive work InGage has done over the last 6 years under Vijay's leadership, and the strong relationships with prestigious customers and partners make me confident that we have the right ingredients to establish ourselves as a leader in this technology and industry. TNQ Technologies will continue to focus on its existing publishing client base and will extend the AR/VR expertise of TNQ InGage to them as a new service line."
The global AR and VR market aims to touch $100 billion in the next 5 years. In India, the current focus of the government is on skilling and development, adoption of industry 4.0, and improved infrastructure supporting the latest forms of content delivery. Keeping this in mind TNQ InGage plans to focus its investments in product R&D with a key focus to improve human interaction with virtual objects with the help of haptics and photorealistic rendering. The ultimate goal of the newly formed joint venture is to develop state of the art immersive world-class VR products and services for healthcare and industrial verticals keeping the areas of training and rehabilitation as a top priority.
TNQ InGage
Vijay Karunakaran, Founder & CEO, TNQ InGage says, "Over the last 6 years we have delivered over 500 projects, generated extensive IP, and built a great team. TNQ Technologies' investment as a long-term strategic partnership will help us with growth and scalability. We are already investing in R&D to improve human interaction with virtual objects. Our plan is to develop products and services that will have a meaningful impact on how people train, work and live. We are also looking at expansion in the global market, including the book-publishing world, by leveraging TNQ's existing capabilities and competencies."