Jan 12 2018 9:46PM GMT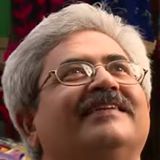 Profile: Jaideep Khanduja
Tags:
Recently I visited a restaurant in one of the posh colonies in South Delhi. It is one of the best restaurants in the capital city as far as its food quality, taste, preparation, and presentation are concerned. We were a group of 10 friends. Everything was going well except three small incidents that could lead to customer dissatisfaction and discontent. These two incident are about timely communication and In hospitality and F&B when it comes to customer experience, it matters a lot and could lead to a loss of customer and hence business. In this business, or for that sake in any business, every drop counts and no customer is big or small in terms of service and delivery. Timely communication is very critical in business. It impacts business, in fact, in a huge way. If it is not timely, it loses it impact and effect.
The first incident is like this. One of my friends ordered for Guava juice. After 15 minutes and three reminders, the server informs about the unavailability of that particular juice and offered some other flavor. My friend didn't mind its unavailability but was not happy with so much delay in informing about it. Logically the information should have come instantly. Second instant was a reorder of a starter. Again, after a lot of delays, the server informed about its unavailability. The third incident is most interesting. We ordered two Iced Tea one with sugar and the other without sugar. The drinks got reversed. The one that was sugarless went to the person wanting it with sugar and vice versa. Both the drinks were sent back for correction.
Timely Communication Is Critical For Any Business Or Project
Surprisingly the same mistake repeated again. A suggestion was given to the manager to adopt a different color straw for the sugarless drinks to avoid any confusion and embarrassing moments. In fact, there is a great learning for project managers in these incidents. First is about proper and timely communication. That too in time before it loses its sanctity and value. Second is accuracy in delivery. Latter can happen only if there is a hundred percent accuracy in understanding customer requirement. The third important element that comes out from these two points is training. In fact, a lack of proper training could create bigger risks to the business. So, whether it is a project or business, a timely communication and accurate delivery is quite important for a customer. Hope it makes sense. Would love to read your experiences in similar regard in comments section.