Mar 5 2010 9:27AM GMT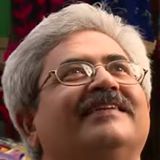 Profile: Jaideep Khanduja
Problems are the reasons for opportunities. If there were no problems there would have been no opportunities, not much challenges, not much jobs, not much talent hunts. Tell me a project which gets completed without any problems. Tell me a person who has had no problem in his life. Tell me a day when there was no sunset at the end of it, all dark; and a bright sunshine after some hours back bringing the life and spontaneity.
Well, philosophy apart, there are three type of project managers to deal with problems in their projects. Each one of them has a different approach to handle, manage and tackle the problem. Each one of them is able to bring back the normal situation to make it appear that there is no problem. But, by the way each one of them handle the problem, you can clearly tell whether the problem is suppressed, hidden or vanished. The three approaches are:
1. Suppressors: This type of project managers will have a unique approach of managing the problem by finding out the team members who have created the problem. They feel that by punishing the people behind the problem will resolve the issue. It does, indeed, but not for a long time. It reoccurs, because people are people. They are not process.
2. Hiders: This type of project managers will not focus on the problem or the team members who are problem creators. Rather they will make their target the people who highlight the problem. The purpose is to keep the wall neat and clean. What is happening behind the wall does not matter at all. So intention of such project managers is to keep the rosy picture in front of the management without giving them a hint of lava boiling underneath.
3. Vanishers: This category of project managers will neither target the person who creates the problem or the person who brings it to the table. They will find out the loophole in the process that allowed the team member(s) to create a problem and fill it forever; so that such problem never emerges again.
Vanishers are better than both suppressors and hiders.
If processes are intact, in place and perfect (rather near to perfect, as perfect is an imaginary, unrealistic state); any sort of people will have to follow the process. The Vanishers believe that process driven projects are bound to be more successful than people driven projects.