Oct 22 2014 10:41PM GMT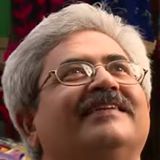 Profile: Jaideep Khanduja
Tags:
We all are well versed with the philosophy of any project. There are customer requirements that create a need to build up some system to cater to those requirements in a structured and foolproof manner. These requirements might arise out of internal business needs or external customer seeking a solution. Customer if approaches you for a solution by means of building a new system for their business, or the other way round, if your sales team is able to break the ice and able to get a business from a customer, indicates that there is an amount of trust both ways and it has to be honored. Honoring this trust in best possible way is to deliver desired system well in time – as per the committed timelines to the customer and ensuring financials and quality do not cross the perimeters set for both.


Once the customer requirements are documented, mutual timelines are agreed upon on a broader scale, financial terms are finalized, an agreement takes place between the two parties. One party is the buyer – who has certain needs and is paying you as per your capabilities of catering to those needs. The other party is you, who is building a system to cater to customer needs. The project charter is prepared with stipulated or projected timelines for each of the major deliverables, we name them as milestones.
Now these milestones are further broken down into work breakdown structure – or WBS – allocating each task or set of tasks defined under each of the milestone to individual teams and team members.
A complete alignment is very important between these three ticket items.