Nov 7 2013 10:10PM GMT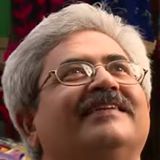 Profile: Jaideep Khanduja
Technology advancement is a continuous process. The three major technologies that have revolutionized the current decade are Social, Mobile and Cloud technologies which have impacted businesses in a very big way. There is no business these days which is untouched by the heat of these three technologies. Some businesses especially the large ones and those which are conscious about their outreach to last mile of consumers/ users have already taken the lead and taken initiatives to deploy it and delve into it in a larger manner.
Getting into any technology requires a structured planning and methodology. Without a proper planning or going into it without an organized manner can rather lead any business into a negative mode. There need to be appropriate policies and procedures in place along with a large amount of brainstorming to move ahead in adopting any or all of these technologies. All three technologies play a major role not only within the organization but in the outside world also among all stakeholders – be it prospective customers/ employees /.partners, or existing ones. For example regarding the security of information has to be taken care in a broader way to cater to multiple platforms, multiple devices and other needs.
These technologies are definitely making a big positive impact on the business provided these are handled with care. The investment in these technologies has also to be worked out in a sensible manner by taking care of various options available in the market otherwise a big investment might result into no end results.