Jul 31 2015 10:50PM GMT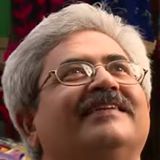 Profile: Jaideep Khanduja
Tags:
A project manager cannot afford to take a shortcut during any stage of his project. Shortcuts always mean compromise. And compromise in a project means a sure death sooner or later. There are various leadership qualities that a project manager needs to inculcate in himself so as to reach a stage where the chances of a failure become too bleak. At times when a project is running with tight timelines and some further crisis makes it tighter, the management itself tries to push a project manager to take shortcuts. During such conditions, it is the project manager who has to oppose for such compromises that could impact a project in the longer run.
The three leadership qualities that a project manager needs to grow within are:
Remove Silos:
Build a capacity to proactively smell the mildly evolving silos within or among the teams. It takes a little extra amount of wisdom to understand the silence or miscommunication creating silos. You can work towards removing silos only when you learn to understand it first. There are many ways to remove silos for which you need to become a human manager.
Isolations:
Never let a situation arise when you are cornered or are forced to go in isolation. Never get driven by situations. Face whatever comes in your way as an obstacle in a bold manner without diverting your path out of fear or lack of confidence.
Nirvana:
For your nirvana you don't need to perform any rituals or a deep & long meditation.Your nirvana lies in only one thing and that is a successful closure of your projects. Build the rhythm, Maintain the rhythm and learn to build the same rhythm in your teams.