May 25 2011 11:20AM GMT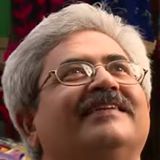 Profile: Jaideep Khanduja
1. Proactive And Intuitive: Alternatively imagine of a team that wakes up only when the water has reached till neck height will take four times of efforts to resolve the same issues. That means a proactive approach is always good with a good flavour of intuitive power. Being proactive and intuitive is worthless unless you have courage to cross the line of silence and inactiveness.
2. Break Silence: Many a times a members keeps mum on a perceived disastrous situation in wake of two fears – one, he will become victim of it; and two, he would get laughed at if situation does not turn out that serious as perceived by him. Nothing will harm even if both probabilities become true. At least it gets shared and evaluated well in advance. Remember that if you understand a problem beforehand and keep silently waiting for someone else to understand and raise the alarm, it may happen. But suppose if it does not happen, it is going to harm the whole team and you are part of the team.
3. Crack Iceberg: The bigger is the iceberg, the higher the disaster it can cause. It is always better to crack it down to smaller pieces. Team must break down a complex problem or situation into simpler parts so as to assign and delegate it in a better way and results start skimming in faster. Someone among the team members must come forward with a courage to demonstrate how to break an iceberg and to share its pieces with everyone rather than few members taking the responsibility of bigger or whole chunk.