May 24 2012 1:50PM GMT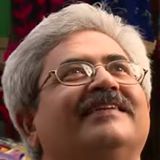 Profile: Jaideep Khanduja
Most of the projects get delayed worldwide. There could be various reasons for that. Anything can hamper the progress of a project – be it logistics, demographic, person based or decision based reason. A material getting stuck for delivery could hamper the progress of a project. Any local issue also may arise as a showstopper for a project. Persons involved in a project may become a bottleneck. A major decision could even mar the progress.
Why it happens becomes historical and a reason of analysis to work on at a later stage. As a project manager one needs to be proactive to anticipate a problem in advance and find out the reason to mitigate the risk arising out of it. First goal of a project manager should be to ensure that no risks evolve during a project. Though it is impossible to run a project and complete it without encountering any unanticipated risk but then the second goal of a project manager should be to be prepared for any unalarmed risk and promptly finding out a solution for it so that the risks get minimized and progress gets saved from getting derailed.
Third goal of the project manager should be to mentally prepare himself for any kind and any level of problem arising during the project. He should have means and measures to encounter such unwanted weeds growing vigorously in between the useful crop. For each vertical of a project, project manager should work out alternative routes well in advance so as to take a planned diversion in case of a crisis.